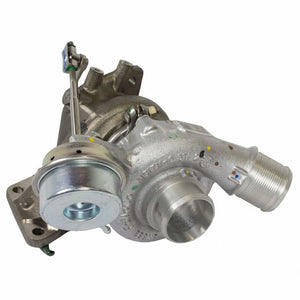 2015-2017 F-150 2.7L EcoBoost Turbocharger upgrade stg2+
$1,49500

$1,495.00

Save $300
---
---
F150 TURBOCHARGER UPGRADE stg@*
TBP custom larger billet compressor wheels, TBP modified turbine wheel, custom machined housings and back plateS, TBP thrust kit, new bearing, new clips, new seals, custom clipped turbine wheels, blasted and cleaned  (ultrasonic cleaned). Computer balanced assembly.
 *Supports over 500 RWHP
Attention: All Turbobay Performance turbochargers are built to order to your exact specifications and should not be considered on the shelf ready to ship unless specifically noted on the work order. Build times vary by model of turbo and options of said turbocharger we cannot guarantee a delivery date or ETA.